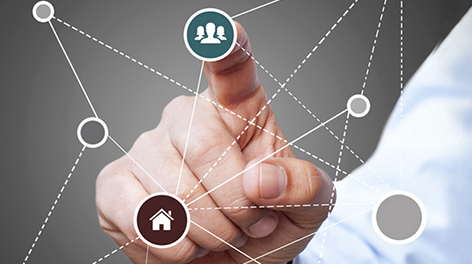 Posted on September 18th, 2015 under
News
,
Philanthropy
The realization of a dream, a vision, a desire started in the A+B1 conference room when a long-time client sat down with us to extend his successful real estate enterprise into the nonprofit arena. We branded his vision, and have now been asked to assist in the leadership of the nonprofit entity.
In a previous blog post, we described that branding nonprofit entities is some of our favorite work. We were right, but we missed the bigger picture. Really, our favorite work comes in the form of serving the underserved, and that's exactly what our founder, Lance Jackson, has been asked to do…and has done for many years.
Sharing Connexion, the brand extension of Connexion Asset Group, founded and operated by Edwin G. Anderson III, is that client who wanted to take their expertise in the real estate industry and put it to work by aiding nonprofit programs – connecting them to places, locations and facilities to deliver their services. Now that Sharing Connexion has become a reality, Mr. Anderson has asked A+B1's founder to be a part of its Advisory Board.
Lance Jackson is honored to join Sharing Connexion's advisory board, allowing him to again extend his passion for helping others. Mr. Jackson previously sat on nonprofit boards ranging from Brent's Place to Adoption Options, as well as for-profit boards such as The Art Institutes and Excalibur Associates. Now, with Sharing Connexion, Mr. Jackson has the opportunity to utilize his wealth of relationships and experiences to the benefit of serving the underserved in the Denver community and beyond.