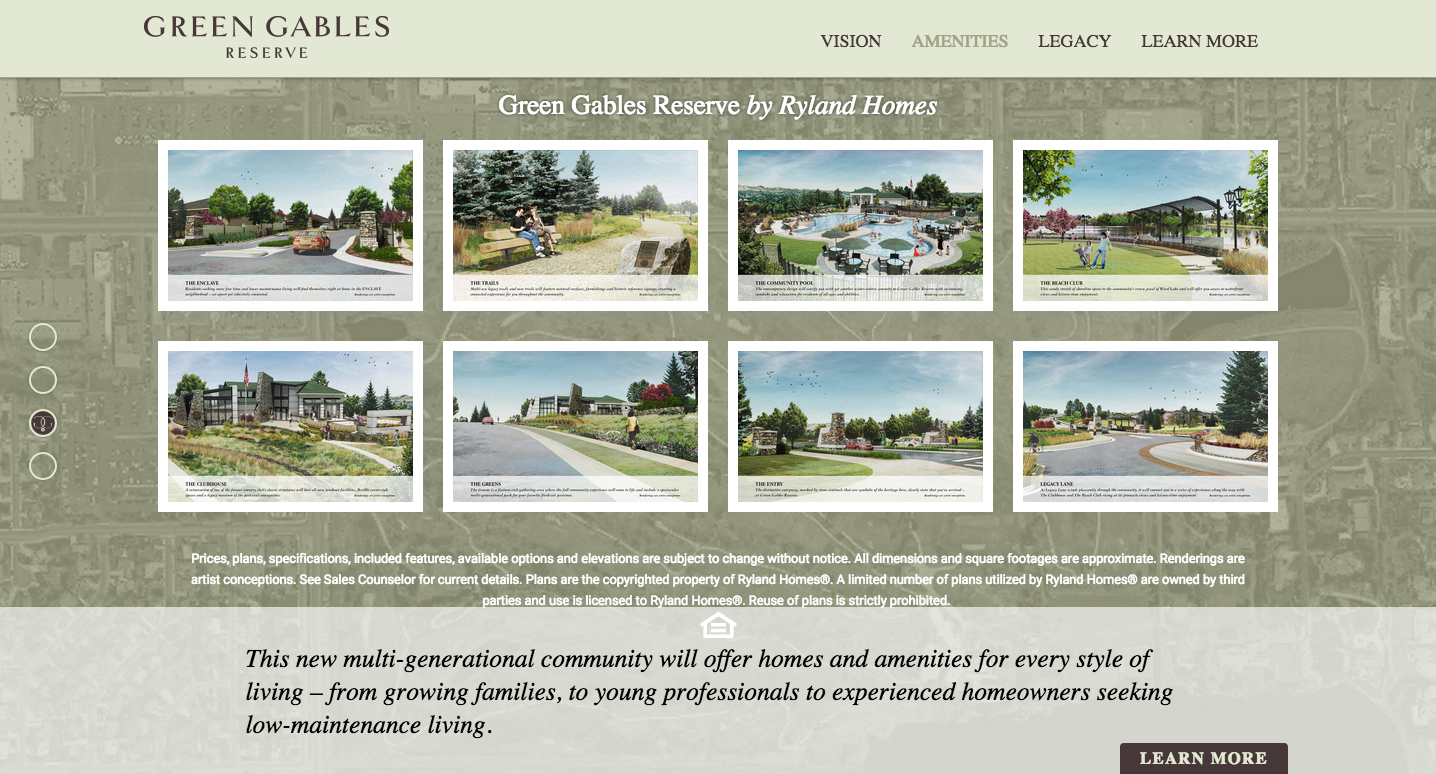 Posted on September 24th, 2015 under
Design
,
News
,
Websites
The community development landscape is changing, and A+B1 is ahead of the curve. As with any consumer-oriented industry, the customer is taking an ever-increasing role in the creation, design, use of, and of course, success of new products. The same is true in new-home community development, and this perspective is reshaping the paradigm of how to build homebuyer satisfaction.
When we began the visioning and conceptualization of Green Gables Reserve – a new, approximate 450-home community coming to Lakewood, CO – we turned to the community's prospective residents to help shape its amenities and lifestyle offerings. We did so by creating the Green Gables Forum, a survey-based website offering two-way dialogue for active and passive homebuyers to tell us what they want most in a new community.
After launching and completing four surveys via the forum, we garnered more than 1,500 qualified, interested buyers for the developer and homebuilder. Through this process, we learned the wants and desires from prospective homebuyers themselves, and executed their preferences in the design and planning of the community. This strategy enables us to provide our client a plethora of interested homebuyers before sales, or even pre-sales, begin.
Now, to facilitate the continued enthusiasm and commitment of these interested homebuyers, we have launched a first-look at the community that survey respondents helped mold.
The first-look is presented online via a micro-site that emulates the experience of the initial forum's involvement – including hands-on interactivity, focusing on key interest areas. This continues the cultivation and growth of our client's prospective homebuyer database specific to Green Gables Reserve while showcasing community attributes such as age-targeted neighborhood designations, amenity offerings, and the story of the community's legacy.
Collectively, we have satisfied all of our clients – the developer and homebuilder, and the prospective homebuyers.
Offering creative ideas that shift the paradigm of traditional thinking is our specialty at A+B1. Learn more about the Green Gables Reserve project in our portfolio, and experience the community at the online micro-site, www.livegreengables.com.