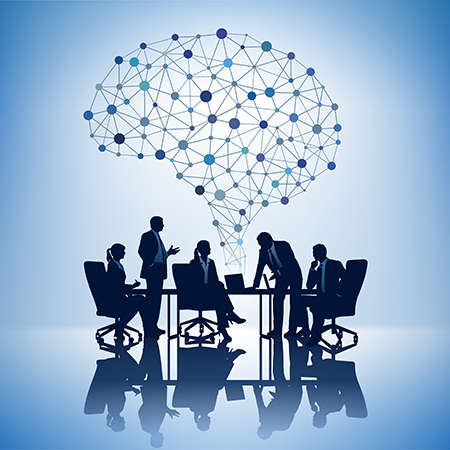 Posted on December 17th, 2015 under
Uncategorized
There is plenty of noise for people to "Join this," or, "Join that." But what makes your membership association brand stand out?
At Art + Business ONE, we pride ourselves on our ability to be nimble – allowing our branding and integrated marketing communications expertise to permeate multiple industries. And because of this – working with clients from various, differing industries – we continually add to our toolkit of creative solutions. We take note of successes found in one industry as potential building blocks to create successes in another.
What we've found in our 40-plus years of experience working with local, regional and national brands is a common expectation among all customers, consumers, members, prospects, and anyone else in the pipeline: relevancy and respect. That thread is a powerful, underlying foundation, and is especially important when creating, changing or refreshing the brand of a membership association.
So, what makes a membership association brand stand out amongst the noise? It's no surprise: one that is based upon relevancy and respect. And in this scenario, they're one in the same – you express relevance by showcasing your respect and understanding of why your members have chosen your association.
Yet, it's more than just being relevant and having respect for your members – it's how you articulate your stance on what that means to your association and how that's relevant to your members.
It starts with a deep understanding of your association's goals, and connecting the dots for how that aligns with the needs of members.
To recruit those members, your association must have a strong brand that expresses its offerings – whether those offerings are unique or not – in a compelling and communicative proposition of respect. To retain those members, that proposition must be a driving force behind every touchpoint. This includes how your association continually listens to what your members want, need and expect, and how their feedback is acted upon and delivered; staying attuned to your members goals creates consistent relevancy.
We've connected the dots for a slew of membership associations including the Outpatient Opthalmic Surgery Society (OOSS), Colorado Education Association (CEA), and Fitzsimons Credit Union. Our branding process illuminates what respect means to your association and how that creates a compelling and relevant "why to join" story for your members. Then, we take your brand to market with artful yet disciplined creative deployment strategies that reach and impact your membership pool, while creating internal guidelines to ensure your members receive what they've been promised.
We call it our passion. You'll call it very relevant to your organization's future success.