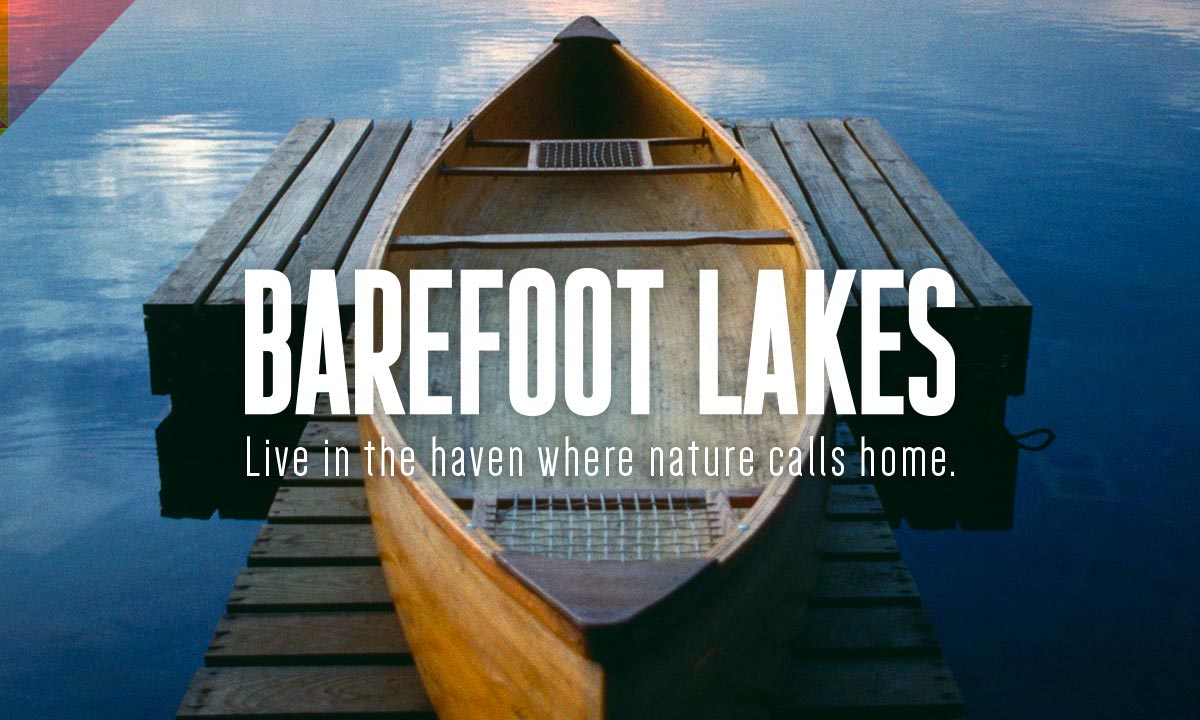 Posted on May 12th, 2016 under
News
At Art + Business ONE, we're always delighted to see happy, returning clients ask for our expertise on new projects. We've had the pleasure of working with Brookfield Residential Properties, the fifth largest land developer and homebuilder in North America, on the branding for their latest Colorado community, Barefoot Lakes. Now, they've asked us to refine the branding for another development, Brighton Crossing, as they expand its offerings and provide more homes for growing families.
Before we tell you about Brighton Crossing, let's take a step back and tell you about our work on Barefoot Lakes. This is a new community situated perfectly between Denver and Loveland just east of I-25 exit #240. This development stays true to the legacy of the land and promotes the best outdoor activities this state has to offer. In fact, the community boasts two charming lakes and convenient access to the St. Vrain River. Our initial work for Barefoot Lakes included developing the brand strategy, which guided our efforts in creating the logo, an engaging website, a variety of signage, messaging and digital marketing strategies to augment the homebuilders' marketing tactics. A+B1 continues to work with Brookfield Residential to create and deploy e-communications to Barefoot Lakes' prospective buyers and other interested audiences.
Brighton Crossing is an existing community that is primed for more families to make their homes there. The challenge with this community lies in uniting the established and new portions of the development under one brand. We are in the process of putting together a comprehensive strategy to enhance the community design and marketing of Brighton Crossing. While we can't share the details yet, we can tell you that the strategies mirror A+B1's A.P.E.C. philosophy to foster awareness, position the community, engage residents and cultivate new homebuyers.
Be sure to stay tuned for more updates on A+B1's work with Brookfield Residential amid its newest Colorado developments.