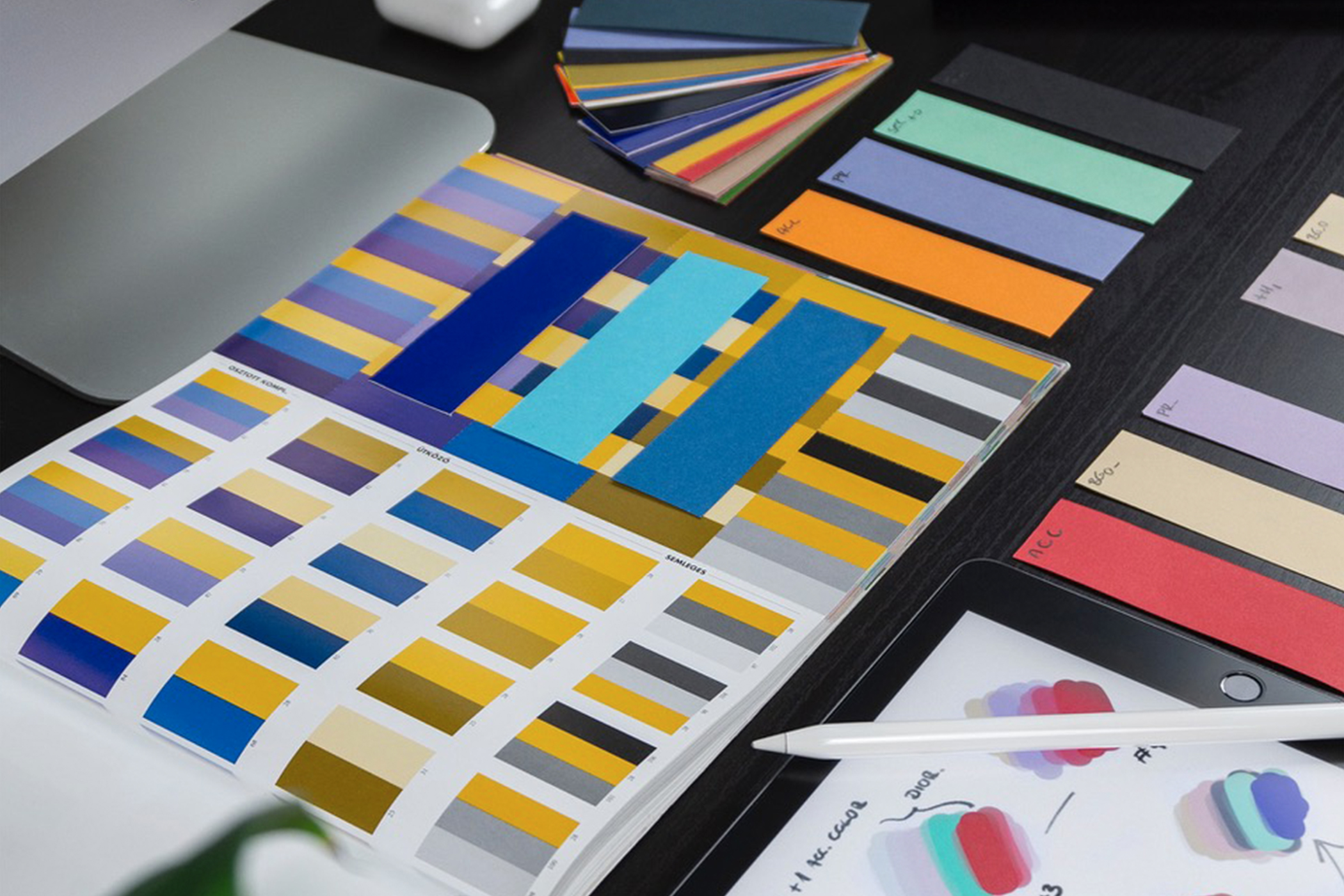 Posted on February 14th, 2020 under
Uncategorized
How color impacts brand recognition
Consumers are met with millions of promotional, informational and educational messages from the time they wake up and look at their phone's notifications, to the time they turn off the evening news. Considering you're in the common marketplace, you know this first-hand.
And that's the foundation of why choosing the right color palette for your brand is exceedingly important: to stand out; to be noticed; to offer a perception of your brand offerings in a blink reaction.
Psychological research on color theory has shown that color's effects on an individual's behavior may be too personal. Meaning that someone's cultural background, life experiences, and own preferences define how they interpret different colors, differently. That makes sense.
What's forgotten here is context.
Let's say someone is shopping online for camping gear. They search Google, and find a website that shows multiple brand products all related to camping. Now, the scrolling begins.
Based on color stereotypes, their mind is looking for "rugged" and "outdoorsy" colors like browns and greens and oranges, or darker shades of yellow.
Connecting those stereotypical colors with your brand creates a blink reaction to what your brand offers and what the customer is searching for. That's easy. But most brands in that space are doing the same thing. Thus, primary, secondary, and promotional colors as part of your brand color palette add further depth and differentiation amongst your competition.
Take, for example, the bright and bold color palettes of the Brighton Crossings community brand, or Legato's mix of modern-contemporary, vivid colors.
Both of these communities are developed in dynamic, growing, and heavily trafficked locations just outside of Denver, Colorado. The selected color palettes help these communities stand out amongst their competition, yet their mix of colors express the verve and vibrancy of the community's active lifestyle to the growing family audiences.
On the other hand, when your brand must articulate competency and approachability, a different perspective is taken.
Like Epic Homes' strong, yet welcoming color palette of sophisticated, deep jewel tones.
The local homebuilder's brand proposition is to build long-lasting and endearing relationships with each of their clients while offering a level of quality and service that customers assume from larger, publicly traded, national homebuilders.
Bright and bold are not the only answers. And in some cases, are the opposite of what your customer expects.
Looking Glass, a new home community in Parker, Colorado, is premised to provide the type of lifestyle people move to Colorado to own: active and outdoorsy with touches of modern luxury.
Selecting Looking Glass' brand color palette meant going on-site to the land itself to find and exploit its intrinsic beauty, which is used as its nature-based primary and secondary colors. It expresses the tranquility of Colorado's rising and falling plains, golden pastures, and the rugged outdoor fun that will be had by residents and visitors alike.
A brand color palette is defining of a brand's experiences and offerings.
Although favorite colors are subjective – you may love purple, while we adore green – a color palette tells a story. It's the preface before the first chapter. It is what captures your customer's attention, creates and embeds affinity, and becomes your brand's calling card.