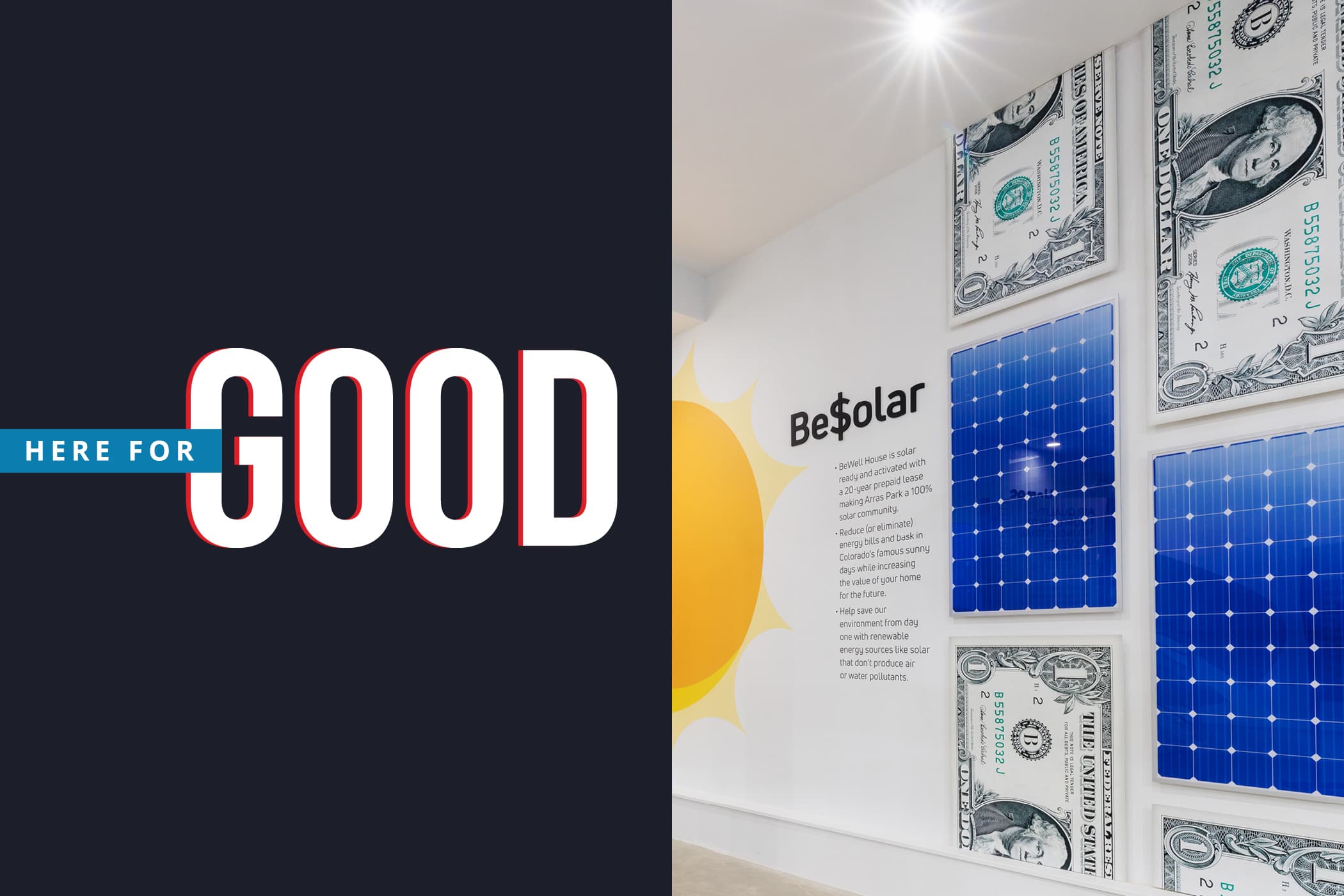 Posted on September 27th, 2023 under
Design
Unique sales offices for McStain and multi-dimensional graphics brought to the main stage at Stanley Marketplace
The fruits of our labor are watching people engage with what we create. Whether they engage with us online or in-person, it's a chance to learn so much. What captures people's eye? What draws them to learn more? What will entice them to move forward? That's the beauty of experiential marketing and creating opportunities for customers to touch, feel, and delve into a brand in real life environments.
Our latest examples in experiential marketing and taking our clients' brands to real-life environments are meant to engage in more ways than one. And they're both experiments in bringing what's online to something you can tangibly experience in-person.
McStain Inspiration Center at Westerly
The brand-new McStain sales office at Westerly in Erie, CO, is a set of interactive and engagement exhibits that expound upon the company's vision for healthier homes, inside and out. Working with the client team at McStain and partners from IDEATIONS, displays and touchscreens and wall-hung solar panels beckon a pause.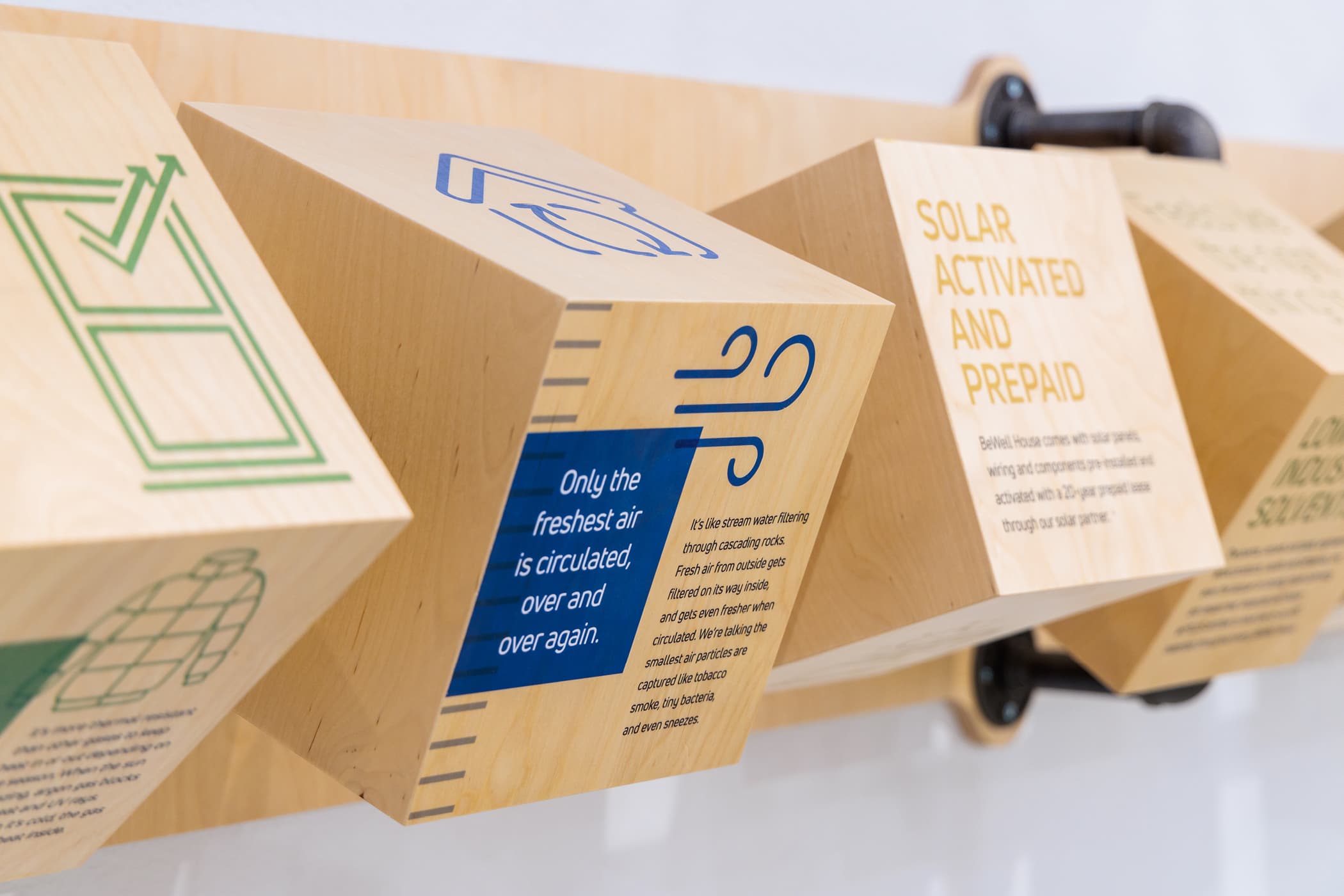 Stanley Marketplace 'Here for Good' Graphics Wrap
Stop by the Stanley Marketplace online or in-person to see new 'Here for Good' campaign graphics – vivid in full color and black and white. The use of mixed and overlapping illustrations accentuate the layered experience that makes this place way more than a marketplace. Come through the main entrance and look up above the common area.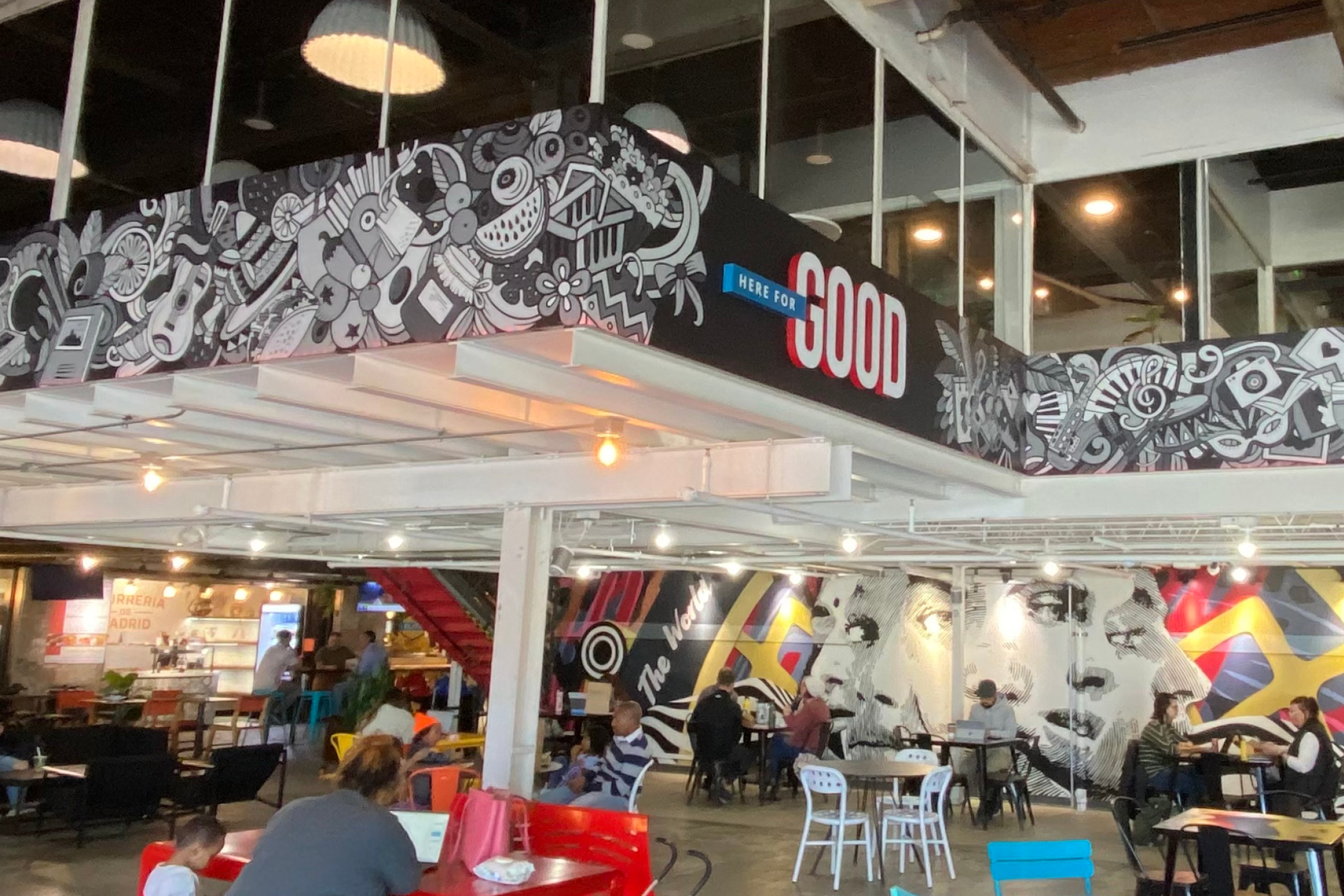 We're all ears for what your business has coming down the pike and how we can support bringing it to life. Get in touch with us today and let's explore.