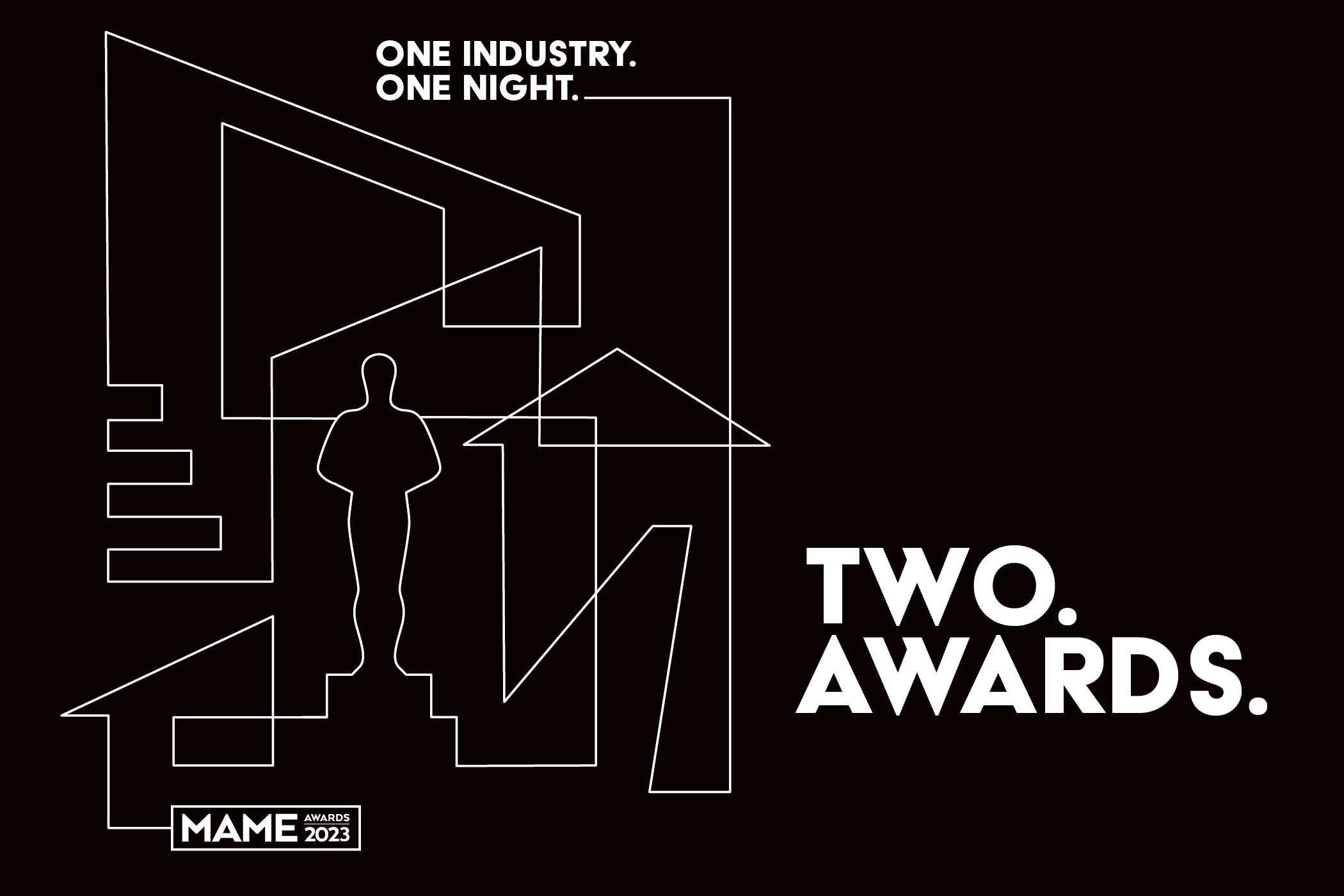 Posted on November 16th, 2023 under
Design
,
News
Recognizing our work and our clients
Every year, the HBA of Metro Denver hosts its Marketing and Merchandising Excellence Awards event to recognize top performers in Denver's new home industry. These recognitions run the gamut from expert sales people, superintendents, and new home designs to marketing collateral, websites, and community brand programs.
And every year, we have the opportunity to showcase our work for our clients. Yet, our submissions aren't just tossed in for recognition. We hand pick each and every submittal in an effort to highlight our innovations.
For the 2023 MAME Awards, we did just that, and ended up taking home a couple of awards for innovative real estate brand and marketing concepts we're truly proud of and for clients we truly love working with.
Here's what we won: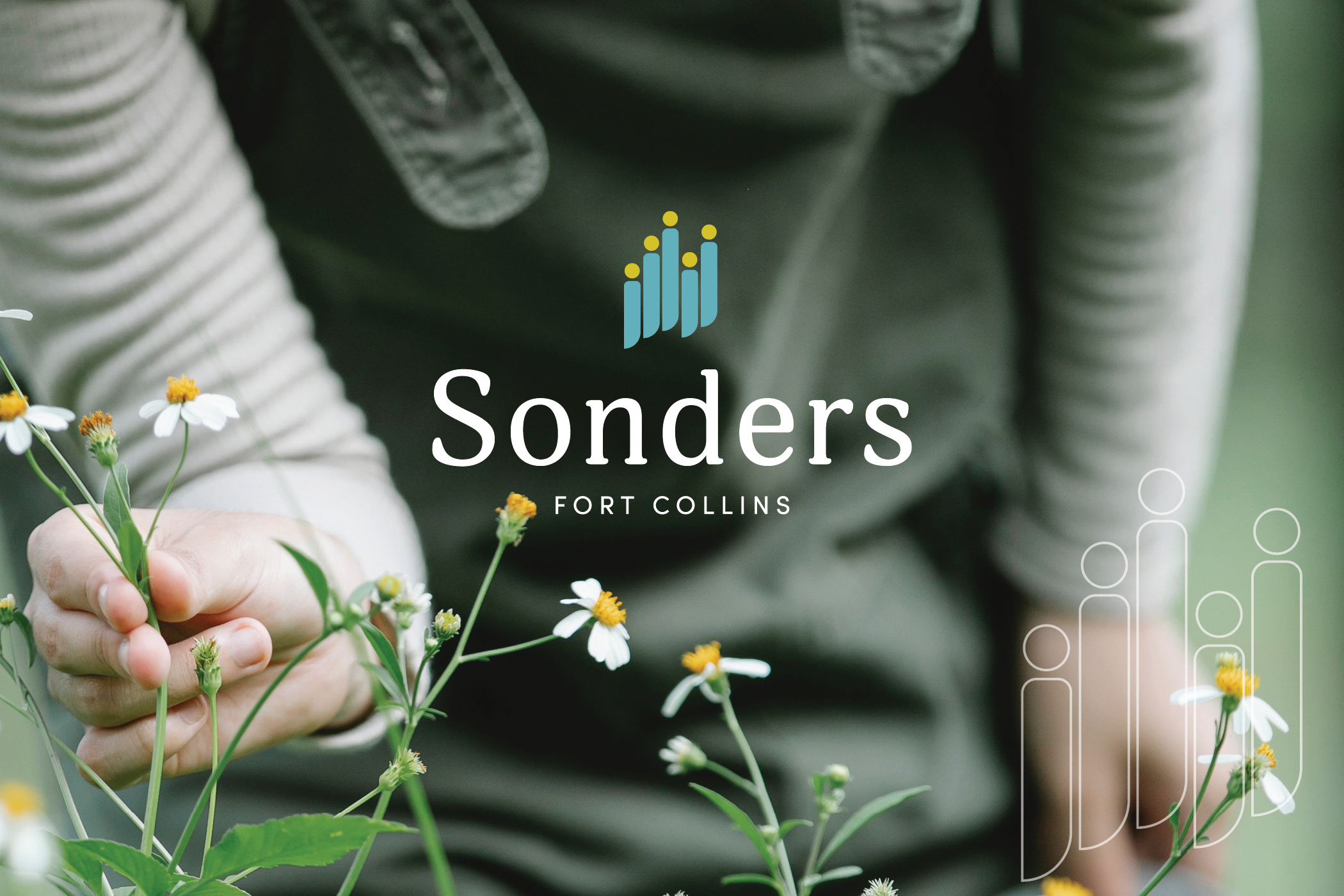 Best Logo Design – Sonders Fort Collins
Interpreting a heady concept as a brand symbol for a new home community that's much more than that. Sonders Fort Collins, formerly Water's Edge, is a master planned community that is setting the stage for what community development will look like in our near future.
It's based on the reality that our population is aging, and longevity has increased, which is causing a severe lack in homes and communities that are equipped to handle our age-in-place population. Because who wants to grow old in a place created just for old people?
The audience of Sonders is mature, well-educated, discerning, and not in a rush to buy a home because of necessity, necessarily. It's an audience that has reached the peaks of Maslow's Hierarchy of Needs. That's why the community name, Sonders, was imagined. Its definition is "the realization that people, even a random passerby, is living a life as vivid and complex as your own."
This heady concept was taken to a brand symbol that encapsulates how important self-identity is within one's community. Shapes that resemble humans flowing together. Yellow for the heads because this is a community with foresight, and is filled with like-minded residents. Unencumbered by a circle or bounding shape because the future is just as important as today.
We're honored to have won Best Logo Design two years in a row, and elated that we won it for yet another innovative development born from a true visionary.
Learn more about our work with Sonders in our portfolio.
Find more about the developer, Actual Communities, on its website.
And check out Arras Park, the community we won Best Logo Design for in 2022.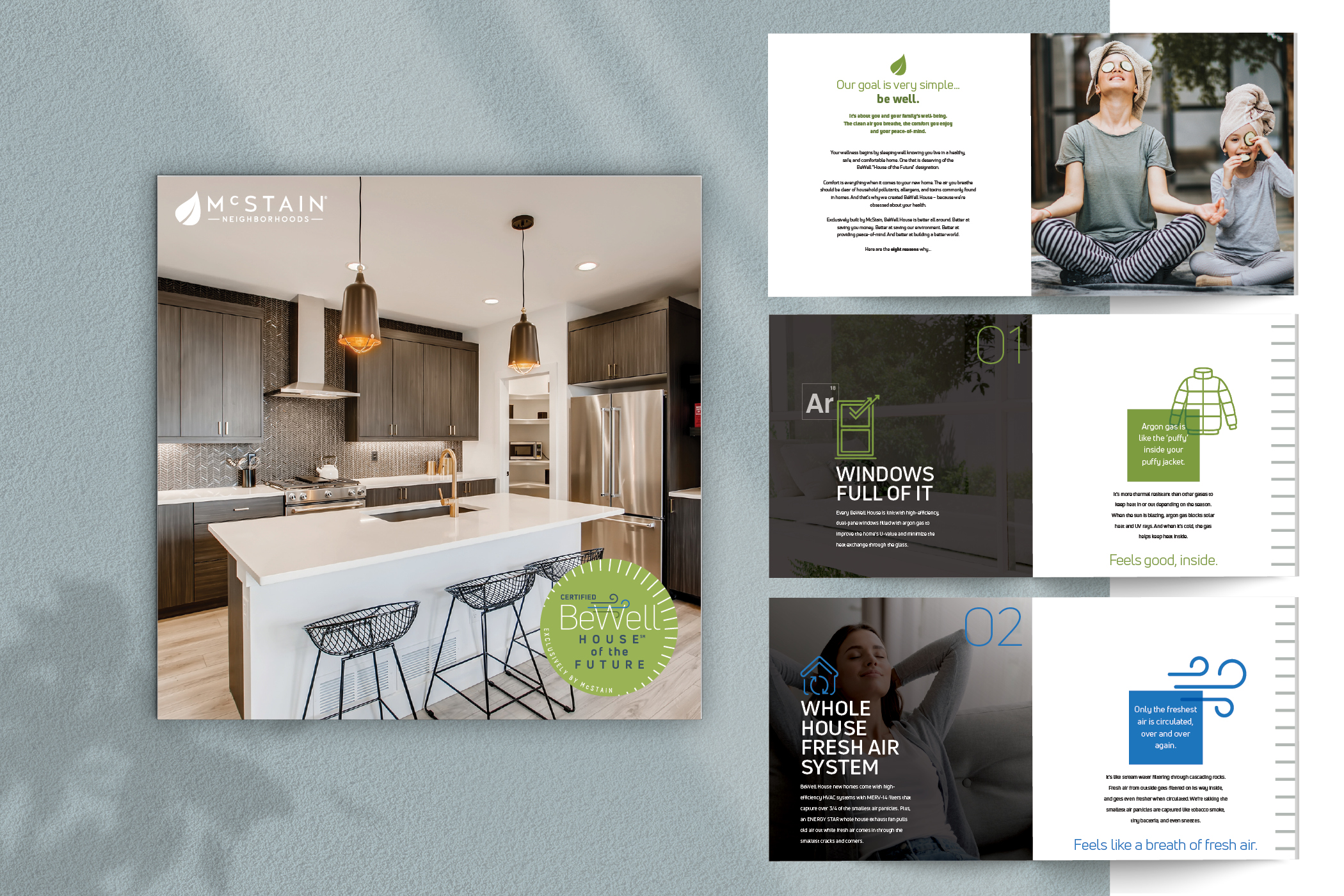 Best Brochure – BeWell House by McStain
Our second honor at the 2023 MAME Awards came from our work with McStain Neighborhoods on its BeWell House program. It was right up our alley.
That's because we love taking heady concepts (like Sonders), or super technical advancements in home building, and boiling them down for prospects and industry audiences to get on board. BeWell House by McStain started as a roster of innovative features and benefits backed by technical specifications and things that boggled our minds. But we learned it, and learned it well.
From the tech specs came something easy to communicate: communicating the human-centric benefits of a better, healthier home, and what all of that means for saving money, saving the environment, and doing right by our future.
The BeWell House brochure was one aspect of the program to equip McStain with the tools to explain and expound upon why these new homes are different (and way better).
Experiential sales offices use spinning cubes to explain the benefits behind BeWell House along with displays and exhibits that made tech specs approachable and relatable. Landing page with interactive cards and graphics that bridged the gap between the elegant designs of these homes and the down-to-Earth-ness of the brand.
We're proud that this change-making work with a change-maker of a client made a difference and stood out amongst the crowd.
See the BeWell House brochure in our portfolio.